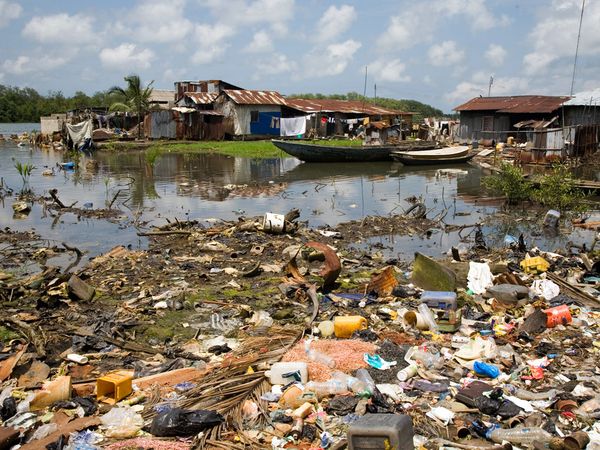 The oceans are so vast and deep that until fairly recently, it was widely assumed that no matter how much trash and chemicals humans dumped into them, the effects would be negligible. Proponents of dumping in the oceans even had a catchphrase: "The solution to pollution is dilution."
Today, we need look no further than the New Jersey-size dead zone that forms each summer in the Mississippi River Delta, or the thousand-mile-wide swath of decomposing plastic in the northern Pacific Ocean to see that this "dilution" policy has helped place a once flourishing ocean ecosystem on the brink of collapse.
Pollution's Many Forms
There is evidence that the oceans have suffered at the hands of mankind for millennia, as far back as Roman times. But recent studies show that degradation, particularly of shoreline areas, has accelerated dramatically in the past three centuries as industrial discharge and runoff from farms and coastal cities has increased.
http://biscaynebayfoundation.org/wp-content/uploads/2015/07/new-article-7-30.jpg
450
600
Marlene Marin
http://www.biscaynebayfoundation.org/wp-content/uploads/2015/07/logo.jpg
Marlene Marin
2015-07-30 21:31:03
2015-07-30 21:31:36
Marine Pollution