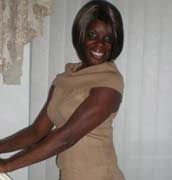 Ena provides administrative support to the President and Vice President of Biscayne Bay Foundation.  Ena has lived in South Florida for the last 27 years and have 7 years of Non Profit Organization experience.  Served 2 years with Girl Scout of Broward County, 4 years with Girls Scout of Southeast Florida and 1 year with Biscayne Bay foundation.
Ena has over 5 years of experience as a Litigation Paralegal in the areas of Real Estate, Foreclosure Corporate and Civil Law.  Ena also have more than 5 years experience as a mortgage professional in the capacity of Processing, Underwriting and Compliance.
Ena studied Business Administration at Broward College and earned her Paralegal Certificate at Florida International University.  Ena is a notary public in the state of Florida since 1999.