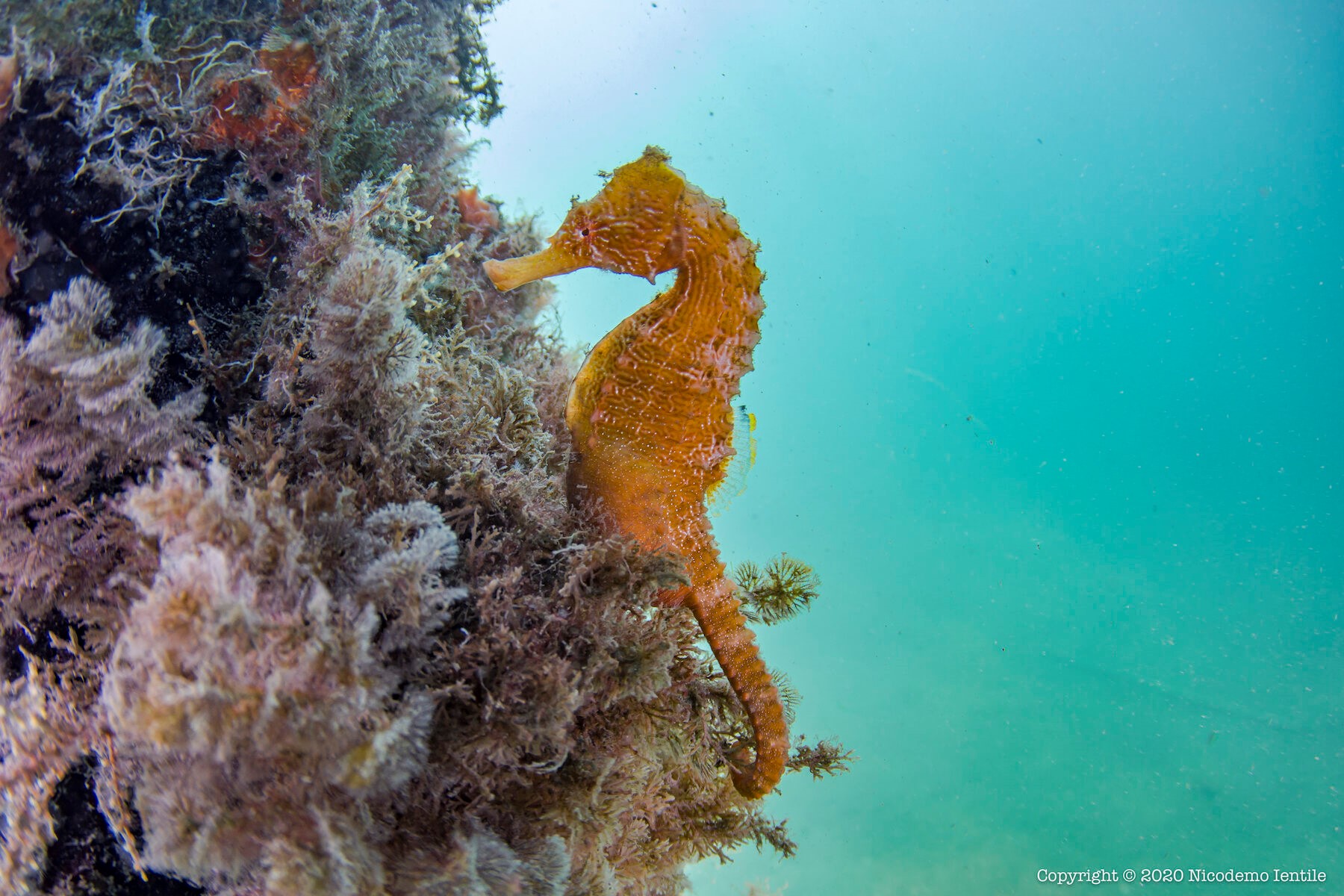 Seagrass beds, mangroves, coral reefs and estuaries
Temperate and tropical regions around the globe, including the Caribbean, Mediterranean, Atlantic and Indo-Pacific
The Three Seahorses of Biscayne National Park
Vulnerable coastal habitats such as seagrasses, coral reefs, and mangroves are important for many animals, including species listed as threatened at the state, national, or international level. Among these species of conservation concern are three seahorses, which I feature in this multimedia illustration. "The three seahorses of Biscayne National Park" showcases south Florida's seahorses and their habitats. With this artwork, I hope to bring awareness to the importance of protected areas like Biscayne National Park in preserving habitat for vulnerable species, while highlighting the challenges of managing a protected area under pressure
WHAT DOES THIS MEAN FOR SEAHORSES AND THEIR RELATIVES IN BNP?
Seahorses and their relatives are dependent on healthy habitats. Despite their protected status, habitats within BNP are exposed to a myriad of threats. Two potential threats are habitat degradation due to land-use practices, and habitat damage caused by bait shrimp trawling using roller-frame trawl gear. In addition to causing habitat damage, bait shrimp trawling disrupts populations and may illegally remove animals from Biscayne National Park for the curio and/or aquarium trades.
Part three will focus on conservation solutions by highlighting habitat-centered initiatives in the 2014 Biscayne National Park Fisheries Management Plan, and how implementing these measures will benefit seahorses and their habitats.